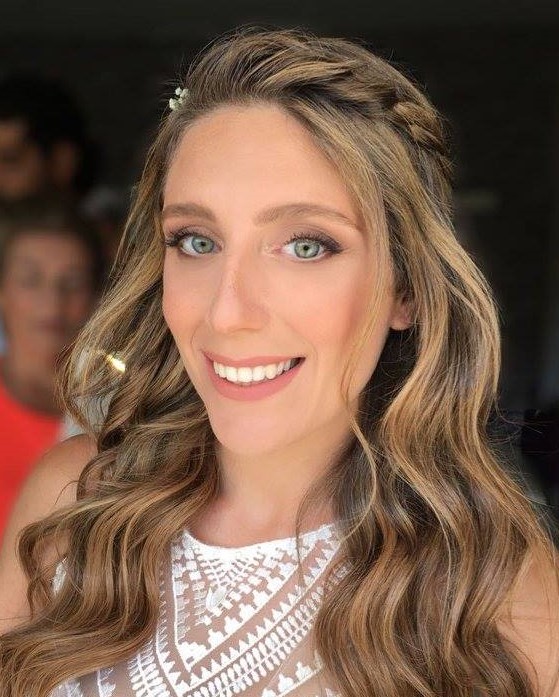 Sherry Strydom
UX designer
Procter & Gamble
Internal management system for the Oral B global operation
Web-Based Operations Management System
P&G has a very complex operation when it comes to one of their leading products - Oral B Electric Toothbrushes, The operation entails constant communication between very differently operated teams and departments. I was hired to create an online system which would allow 4 different departments to communicate & obtain real-time data by creating a simple & intuitive, department based, interface.
The Guidelines
4 Different departments, each with a different set of needs

All data uploaded needs to be synced in real-time

Various communication systems which are already in place need to be embedded seamlessly into the new system

From inventory management to end client CRM - all stages of sale must reflect within the system

Reports. Reports. Reports. Higher management sole demand was the ability to translate all data accumulated to complex BI reports
Lots to do. Let's get started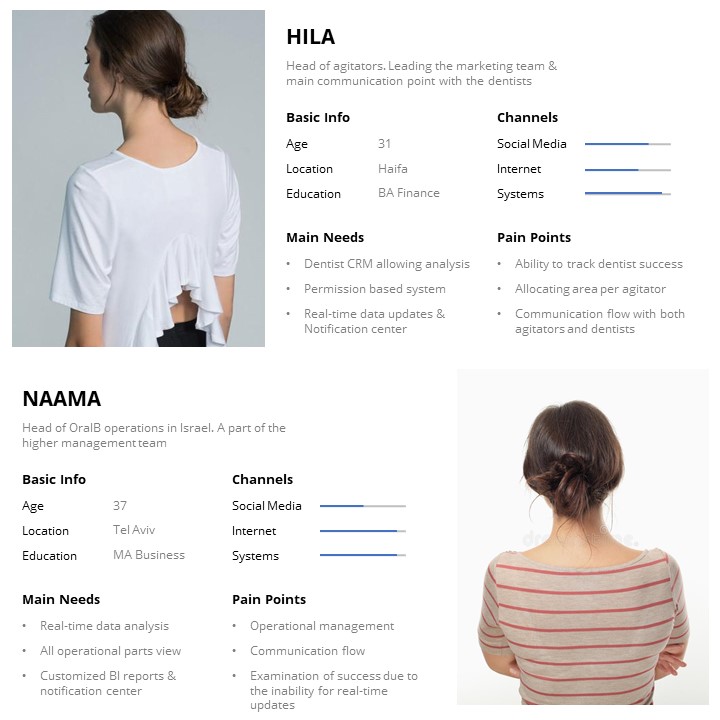 Interviews
Selected few of each department were interviewed in order for us to understand the difference between each department's needs.
At the discovery phase of my project, I conducted user interviews in order to get a better understanding of the problem. The interviews were crucial for me to fully understand the desired data flow and system capabilities.
The main insights i've obtained were that the current operational system is not up to code with the needs of the company. The data was not updated correctly due to lack of functionalities which affected the entire data flow and analysis. Not being able to analyze the data properly led to the disinformation of the projects' success thus the marketing budget was not allocated properly.
Flow Chart
The first stage in a large scale project as this one was to create the screens flow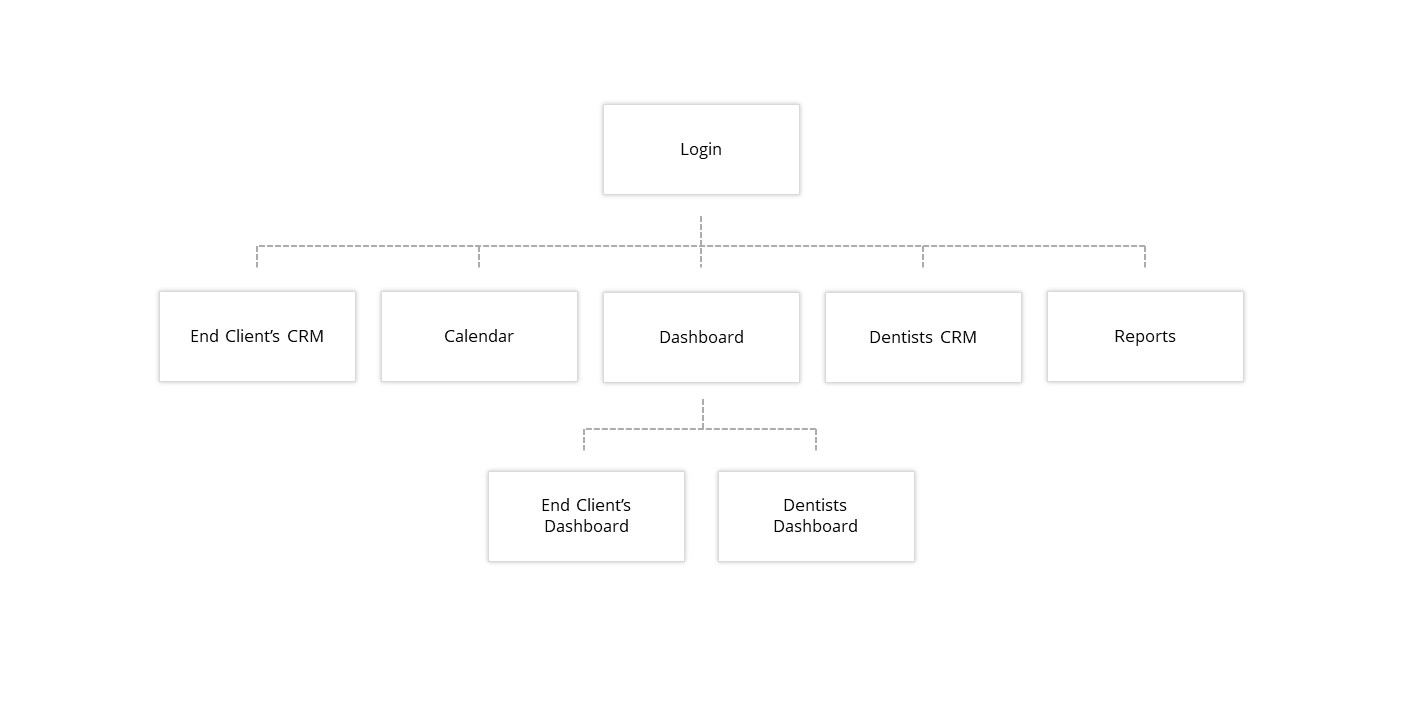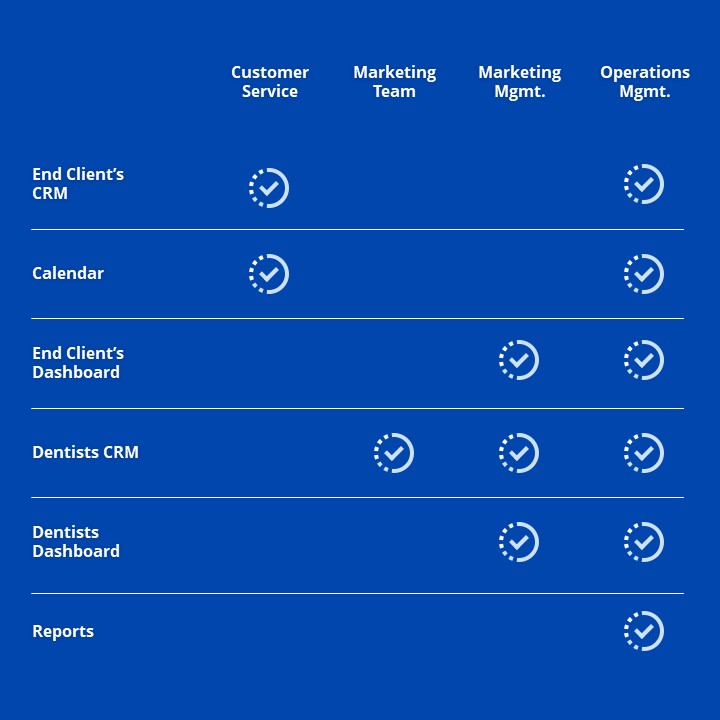 Permissions
Each department had their own set of needs and guidelines when only in certain points data needed to be shared between departments. The set of permissions allowed us to construct one system with a few overlapping data points, enabling each department to receive real-time data.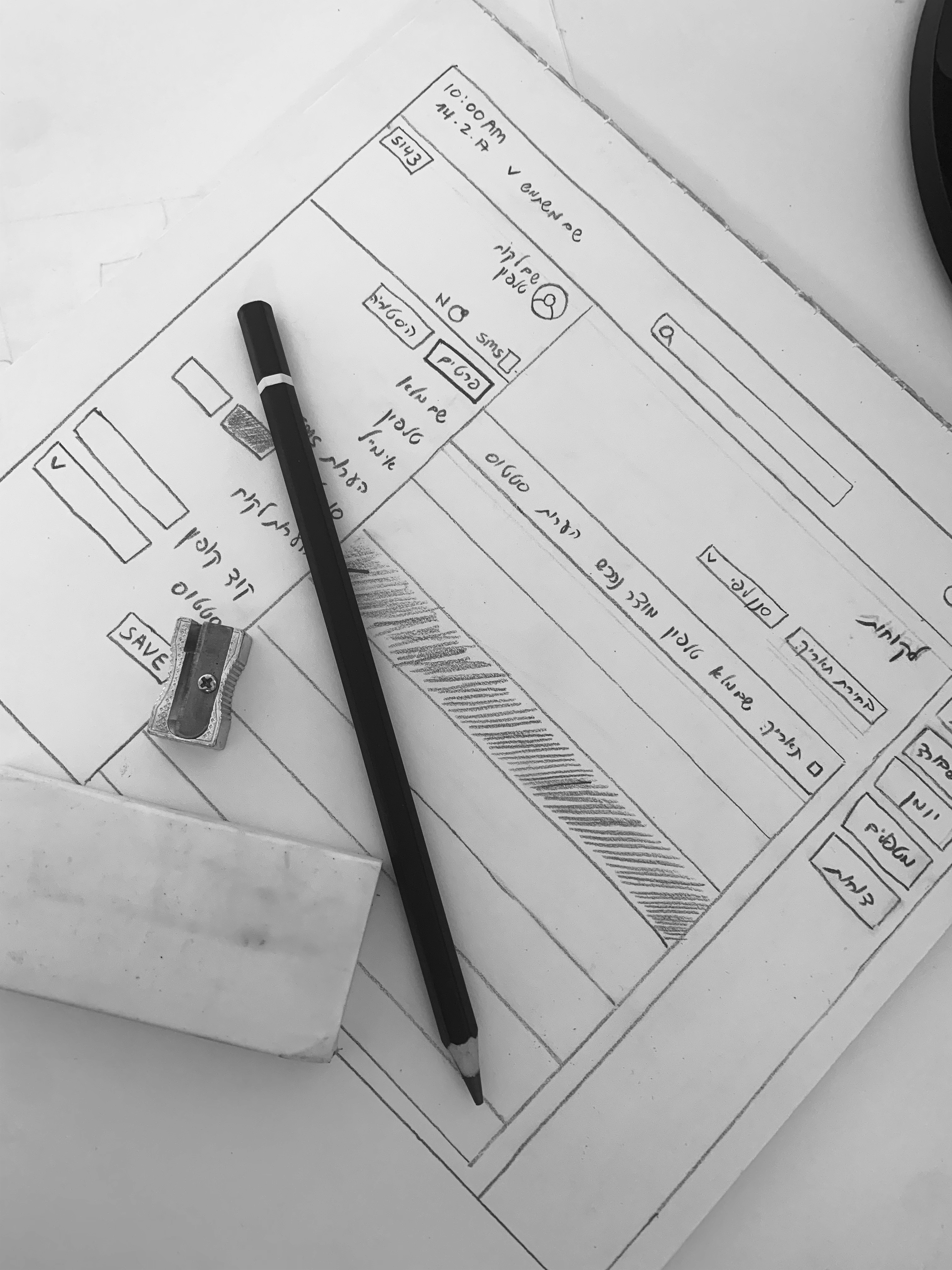 Sketches
I usually start the design process with low fidelity sketches. This is the way I iterate through many design options quickly.
Before moving onto creating the wireframes on my laptop, I sketch out the main wireframe to make sure we have all functional specifications covered. Usually it takes about 2-3 drafts and lots of blank sheets of paper to get it right.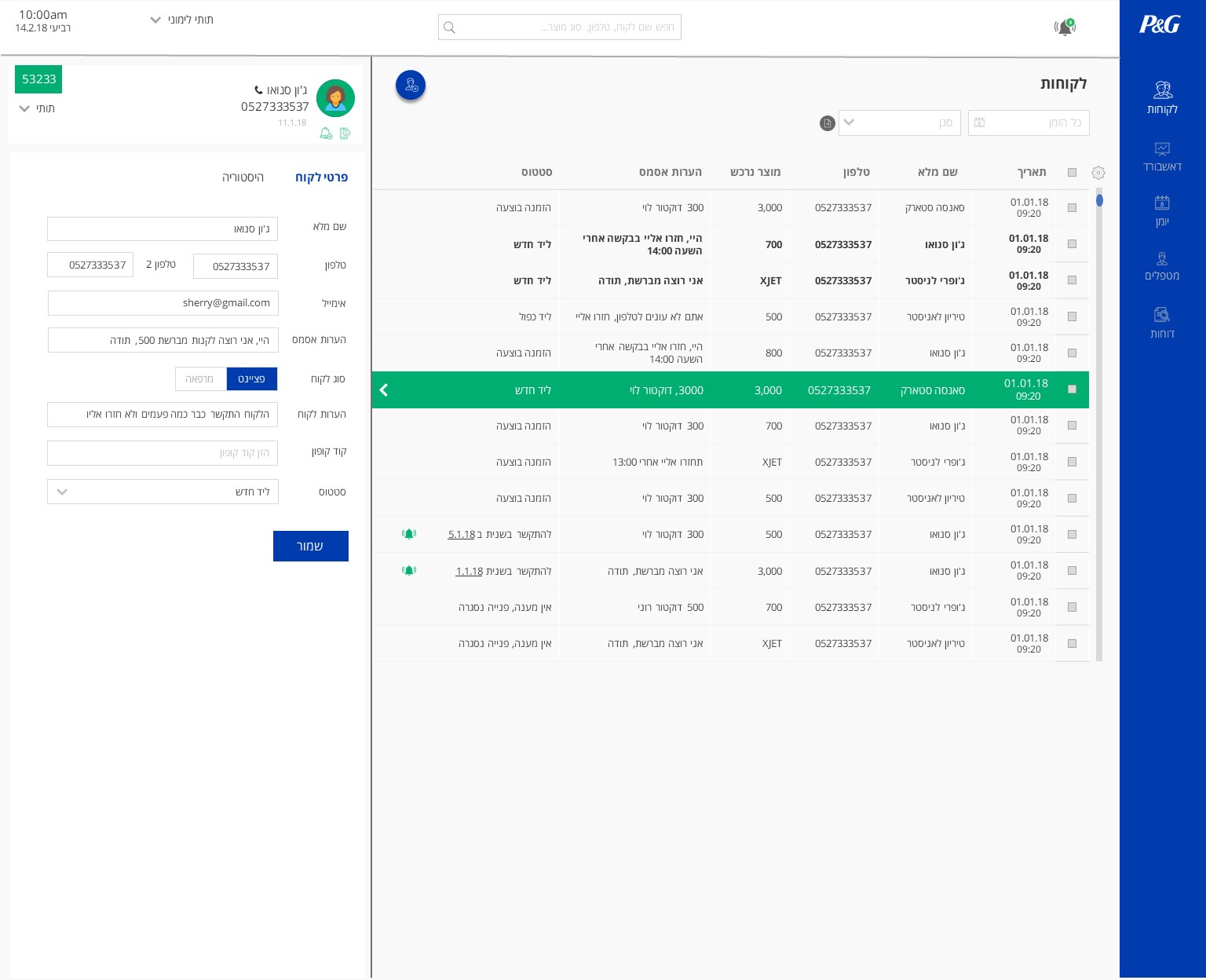 Wireframes
The first step was to create the UI's frame. We chose to design a side menu to allow a comfortable view of the many tables and dashboards in the system. Navigation throughout the system is possible by both side menu and top bar where the user can search for any criteria or data component.
We divided the interface to thirds:
Side menu - allowing us to navigate between the different screens

Screen content - a table / dashboard

Client's card - Presenting the end client / dentist information & data history
This division helps the user get a wide view of both data and functionalities. When working on 2 things at once, which happens quite often for in such an operation, being able to navigate freely is a huge plus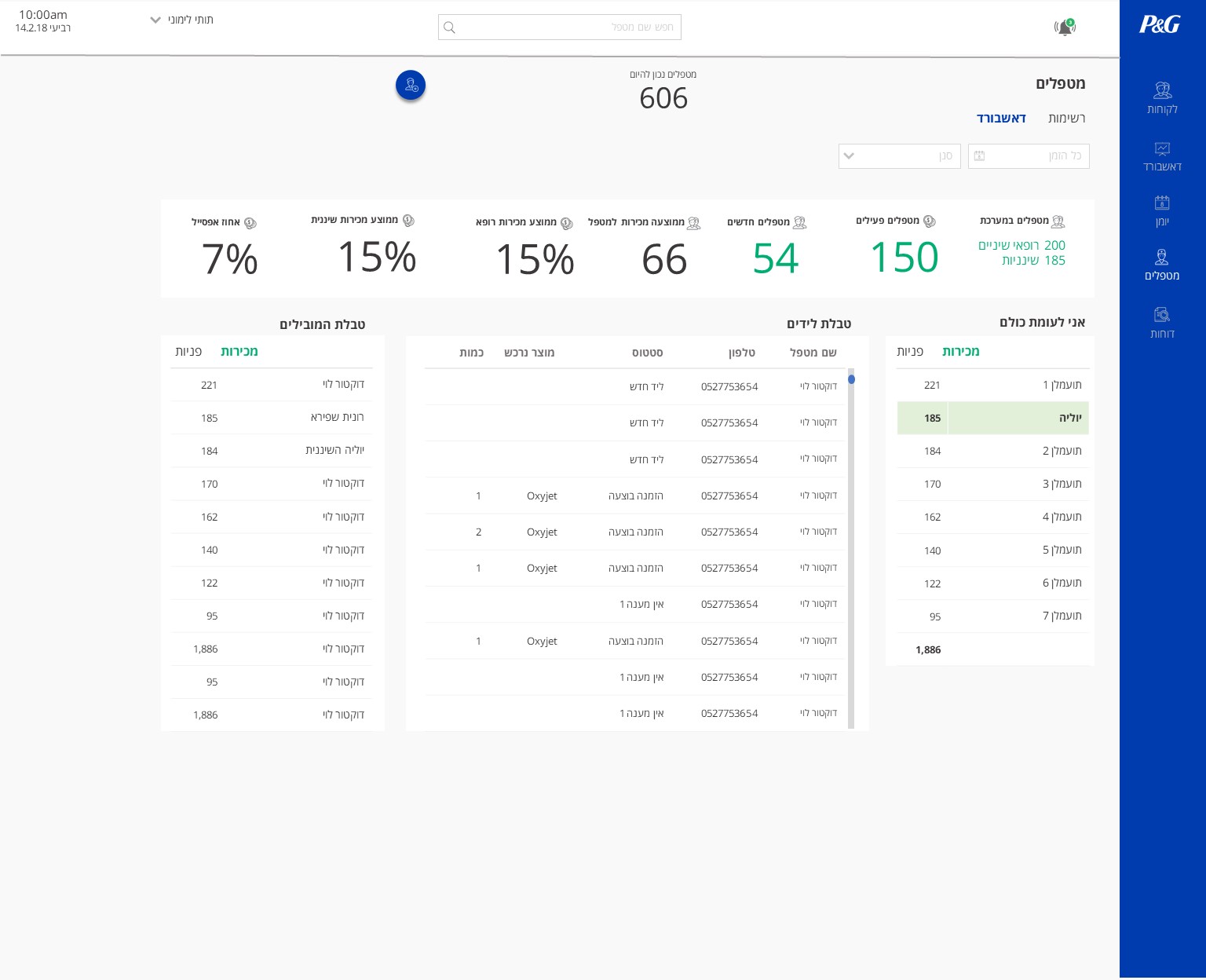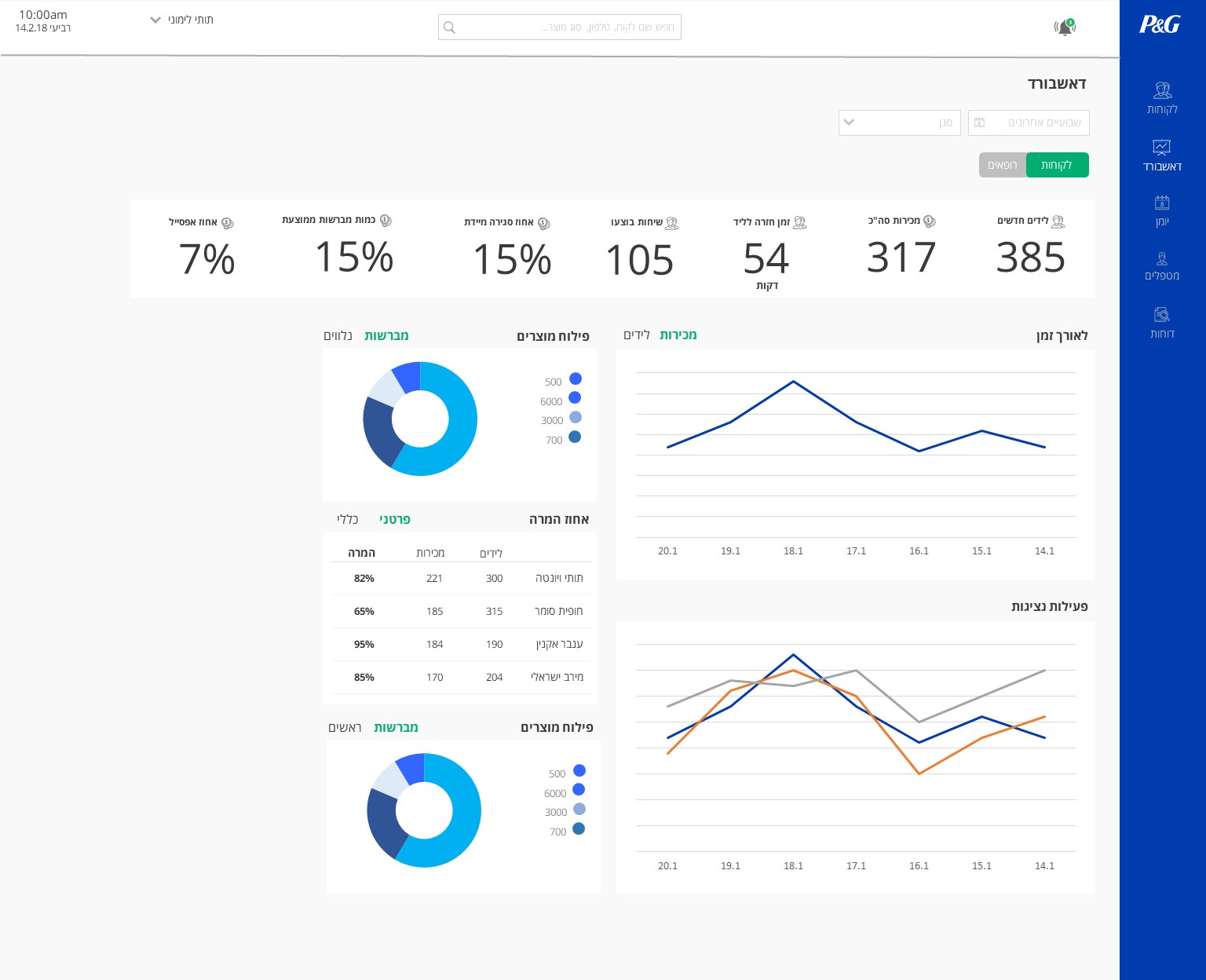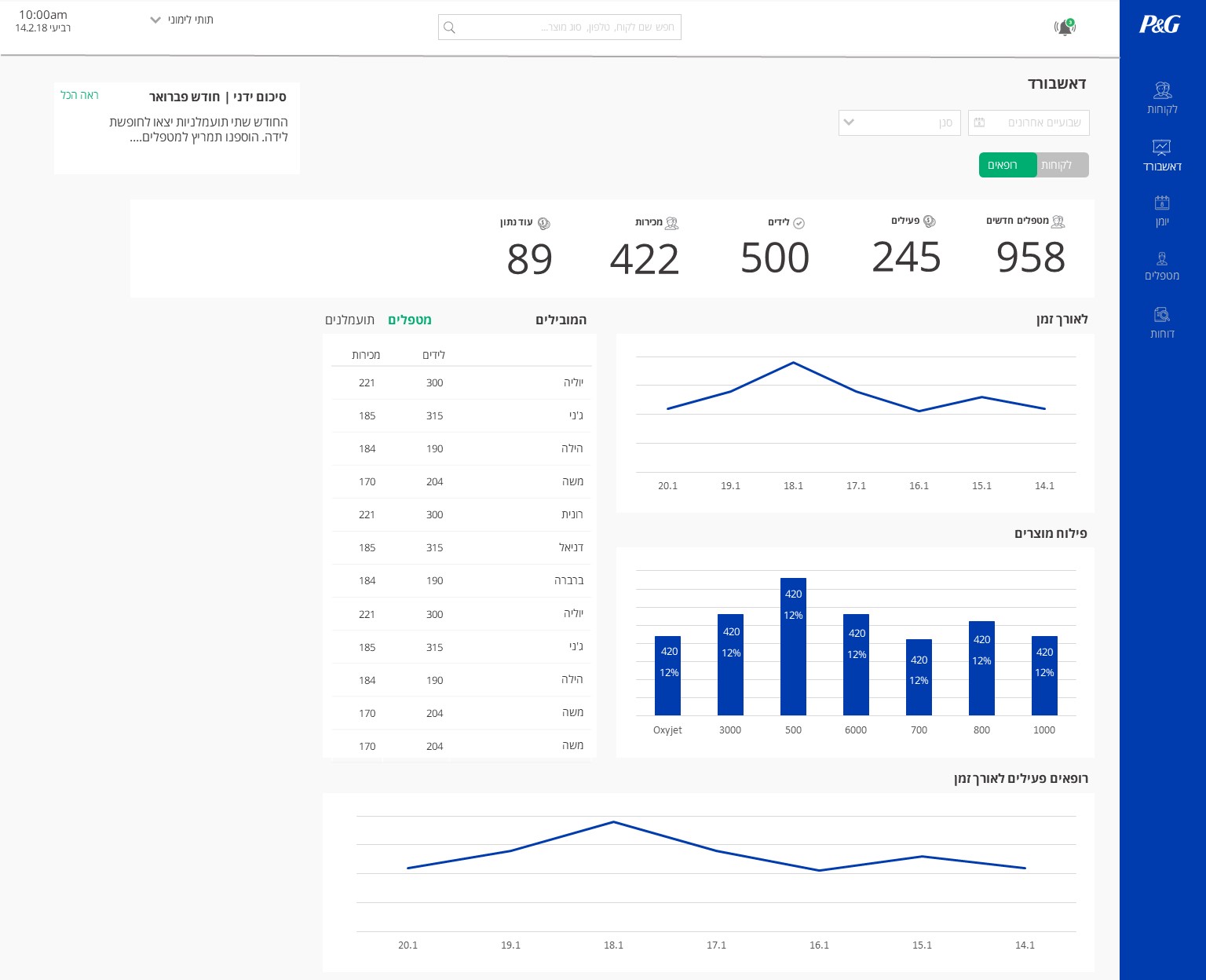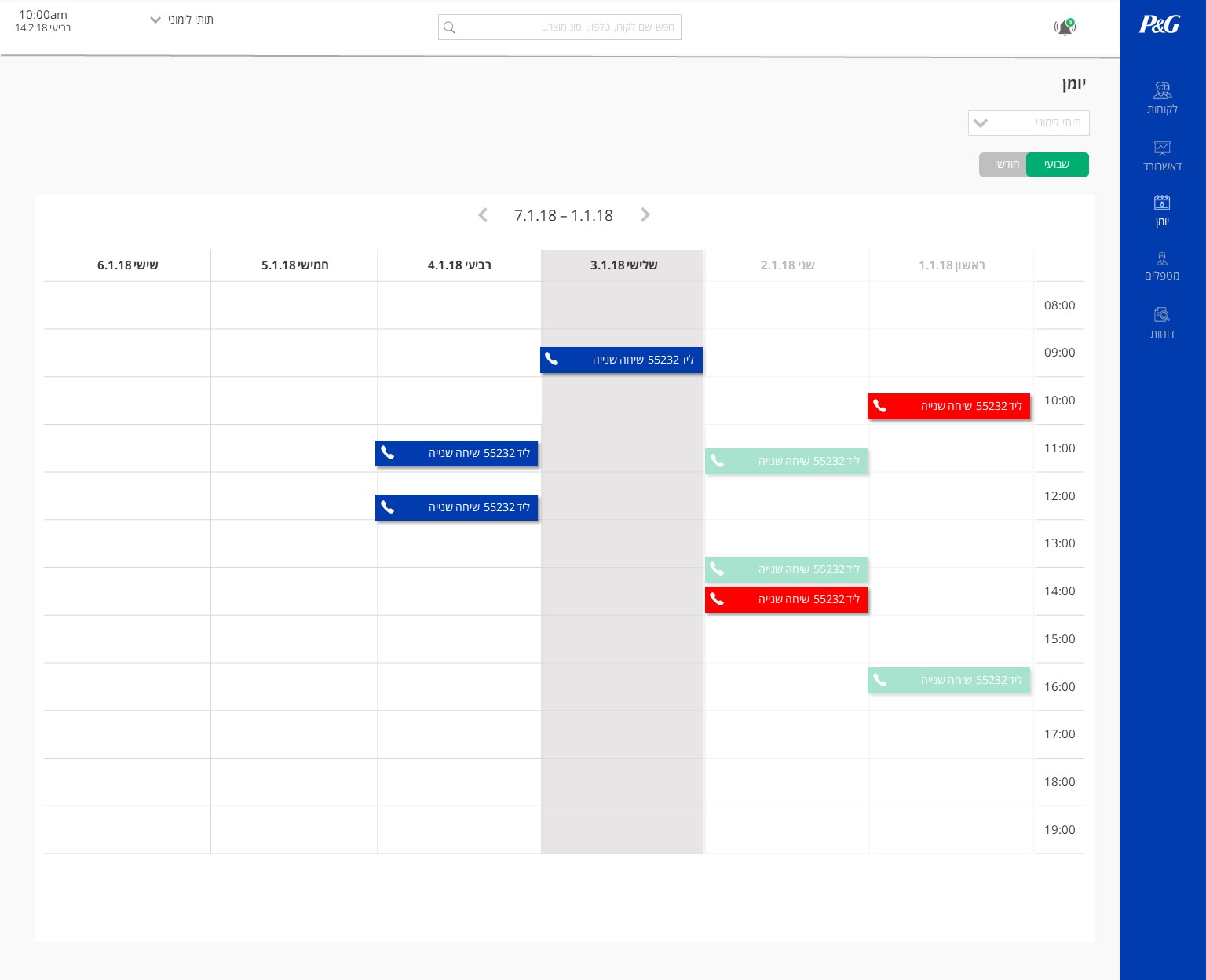 Skills i've acquired
It is not an easy task attempting to keep everyone happy. In such a large corporation, when so many people are involved in one complex operation - you have to learn to differ the essential requirements from the "nice to haves" and deliver a simple yet professional system that would meet almost everyone's needs